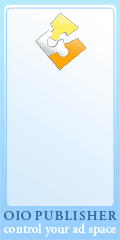 The new OIO Publisher 2.0 is really great some really nice new features such as allowing users to pay via Entrecard credits to advertise on your blog. Also now OIO Publisher is not just for blogs will work on any website you have big props for that.
Really like the new homepage look gives you ease to navigate & get around!
I personally highly recommend you get this plugin will definatly increase the way you make money online.