Making a site popular is a combination of loads of different areas. First, of course, your site has to look good. If your site looks bad; people won?t want to use it. Then, you need to make sure that it?s filled with relevant content. Without it, people wouldn?t have a reason to visit. And, you need to work on SEO. Or, your customers will never be able to reach your site. SEO mostly involves changes to the website in question. But, there?s work you can do outside of it towards the effort. Often, this can be the only thing stopping you from getting to the top. To help you out, this post will be going through some ways to improve your SEO off of your own site.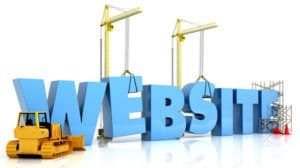 Social media is a great way to improve your SEO. Certain social media sites have millions of active users. This means that, when you use them, you have the chance to reach out to loads of people. And, when people see your posts, they will be directed to your website. This is a great way to make sure that you are catching people?s eyes without having to do much more. When it comes to SEO, social media does a lot of work. Because the sites are so popular, having more than one instance of a link to your site on them can be a great benefit. You just need to make sure you?re popular. To get the ball rolling, it can be worth buying some likes and followers. To find out about this, visit SocialProof for more information, or find another company.
There are loads of blogs online. In fact, you can find a blog for most areas of interest. These sites are usually run as side projects that people do for fun. But, they?re always looking to improve their content. This makes them a great candidate for a post written by you. This sort of activity is called guest posting. You, as a business, benefit from having links to your site on someone else's blog. And, the blogger benefits because they get some free content. In some cases, popular bloggers will ask for money for this service. But, it can be worth it. Having backlinks on other people?s sites is a great way to make sure that your SEO is up to snuff.
It seems simple and obvious, but a lot of companies neglect traditional advertising to bring people to their sites. Advertising on other people?s websites is nice and easy. You just have to make sure that you have a small budget for it. Companies like Google offer their own advertising services. They have their own pool of websites which are advertised on. And, they also handle the people who want to be advertising. Their systems are very complex and powerful. They?re able to keep your adverts to just people who are interested in them. So, this is a great way to make sure that people are seeing your site.
Hopefully, this will help you in the quest to get more people viewing your site. It can be hard to improve your presence online. But, once you?ve started working, you?ll see the improvement very quickly. Any money that you have to spend at this stage can be seen as an investment into your business.