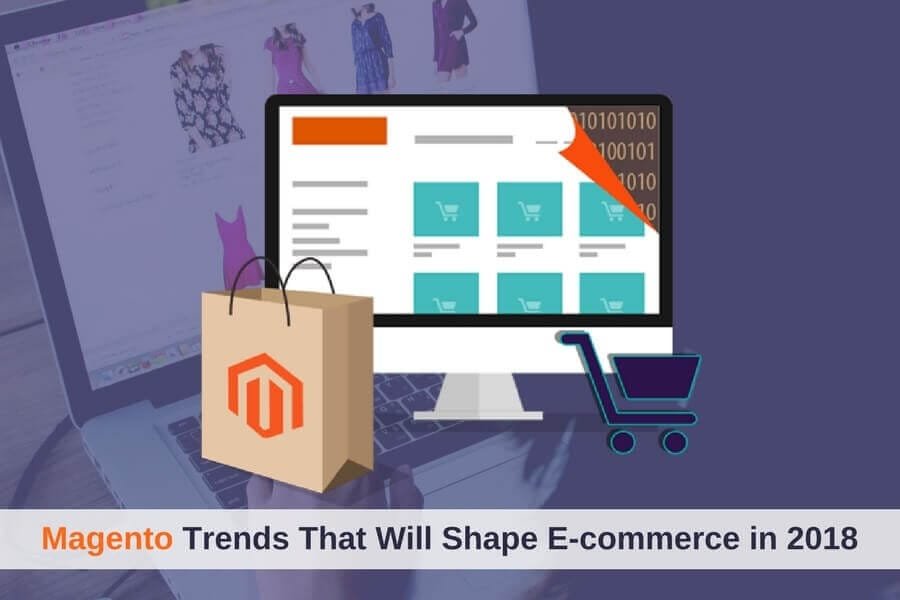 Magento is by accounts, the most popular and powerful eCommerce development platform available on the market. It is feature-rich, secure, scales seamlessly, and houses ample diversity in itself. In fact, even if there are thousands of virtual stores built using Magento, there are so many themes and plugins available that none of them would look or feel similar. This is also perhaps the reason why irrespective of goals, Magento development services do a pretty fine job of fitting-in in every industry and meet unique business requirements for all.
That said, Magento isn?t just a static tool but an evolving technology that partly owing to its open-source tag is consistently endowed with new features. Those features when implemented, ultimately define the course of eCommerce as a whole. That is if you wish to gauge at the larger picture, just follow up with the trends on Magento. Here are the latest ones:
Personalized Shopping
This has been in making for a very long time and has finally started to gain traction. Earlier online stores used to be somewhat like a warehouse where each customer was bombarded with the same set of products. And customers had to simply browse through countless number of products until they found what they were looking for.
That onus now falls on businesses. With personalized shopping, eCommerce businesses now take into account the past purchases, general interests, budget considerations, among many other factors to finally curate a handful of products displayed uniquely to each customer. This is like walking into a store that may have countless number of products stored but only a few- the most meaningful to them are on display.
Related: Vital Tips to Hire the Experienced and Reliable Magento Developers
Enriched Content
Images, though important, aren?t appealing enough to persuade customers on their own. What businesses need to sell is not just a product but a story around it. Magento development is feature-rich to match that as well. Be it through animation, videos, or cutting-edge AR incorporation, we can expect more of these content to feature in eCommerce as we move further into 2018.
Enhanced User Experience
From overall navigation theme to the time it takes to load a page, every aspect of an online store plays a crucial role in customer engagement and retention. For instance, if your site takes more than 3 seconds to load, chances are they won?t hang around. If they do not find their preferred payment option during checkout, they might abandon the cart.
Magento development service now takes into account all these tidbits that are as important as core functionalities to improve not just the engagement but also overall business prospects. That is, as we move further, you will find Magento applications to be more engaging, faster, and all-inclusive.
Notifications and Opt-in Forms
Businesses realize that people can?t and will not shop every day. But if they let them loose, they might not ever come back. To ensure engagement and nurture a business-customer relationship, notifications are newsletters are a fantastic channel.
More and more Magento services are now incorporating notifications on their platform to consistently keep nudging their customers and occupy an exclusive mind-space.
Opt-in forms are another sustainable channel to keep users informed by not acting just a destination for shopping but also the source of information.
Mobile Commerce
Yes, there is the responsive design and the mobile-first strategy but we aren?t just talking about how the eCommerce looks and feel on mobile devices but how it works. And with the rise of wireless broadband and mobile wallets, the integration couldn?t be any easier for eCommerce to exploit. Magento, having full range of features for mobile devices, is guaranteed to fuel this segment in coming days