That's right everyone eComXpo is here great xpo to share info meet some cool people in the affiliate advertising world. So last year I won a prize from Rextopia $100 cant beat that just for going to an online xpo.To all my readers highly recommend you check it out!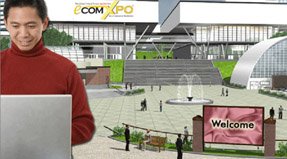 100% Online and Virtual
Free to Attend
All the Benefits of a Top Trade show

Includes Virtual Job Fair
More than 8,000+ Attendees, 100 Exhibitors and 20 Presenters
100+ Archived Presentations at eComXpo University
An easy, quick way to keep up with this rapidly evolving marketplace including email, search, affiliate, regulatory, branding, advertising, and technology trends and challenges.