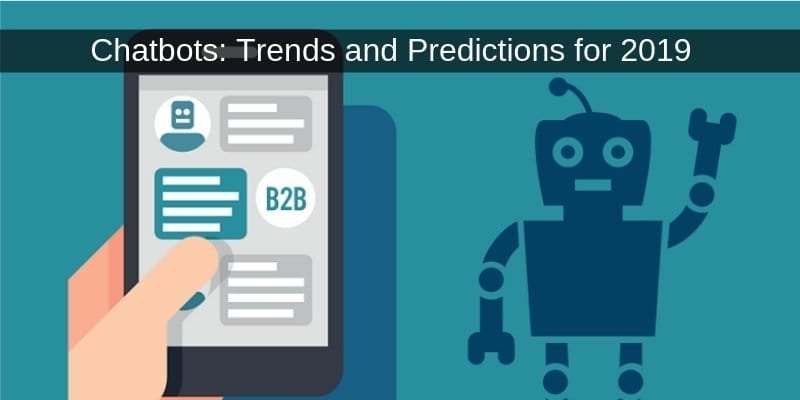 Chatbot is one of those technologies that seems to be awkwardly stuck in a loop of hype and experimentation but never quite makes it to mass adoption. It's been now years since chatbots are talked about as a powerful new emerging technology but for the most part, hasn't taken off. But the very fact that those expectations and subsequent development have been persistent over such a long time is a testimony to their underlying potential. And if you are interested in their future, here is a detailed outlook for 2019:
Centralized ecosystem
Up until recently, the roadmap of chatbot development and subsequent adoption was largely fragmented- possibly one of the reasons it struggled to take off. That is, like web and mobile applications, businesses were moving ahead with their own bots. But now as we know from experience, consumers don't like or want to talk to fifty different bots! They rather prefer one or two bots that can act as a central hub to manage all different tasks. And that's the kind of shift we will witness in the coming year
Absence from messaging platforms
In late 2016 to early 2017 messaging platforms like Messenger, Skype, Telegram, and others witnessed a massive influx of chatbots ranging from service discovery to product based. And though it created much hype and excitement at the time, it soon began to falter. Moving ahead in 2019, we do not expect any reversal in this trend. Not only the existing bots on these platforms will continue to remain in oblivion but new bot development for messaging platforms would continue to be off the priority list for most businesses.
The siege on customer support
This is one area where chatbots have had the most visible impact and continue to prosper. In fact, we would be surprised if you haven't already come across those bots. The most famous example is, of course, the chatbots you would find on Amazon customer support. Given the significant benefits in terms of cost and customer satisfaction, the shift from the human interface to AI-powered chatbots is possibly the most immediate trend that we can expect in the coming year.
Much improved NLP
The successive failure of chatbots in the last few years had been one silver lining- developers acquired vast amounts of high-quality relevant data. Since bots use Machine Learning and Neural Networks to improve their performance, this data has helped them learn and evolve to better respond to human languages. So if you recall a chatbot from a few years ago that couldn't understand what you were trying to say, they are long past that stage and 2019 may possibly be the year when tech companies may finally claim to have cracked the NLP.
Data privacy
In the last couple of years, we have had an extensive and quite productive debate on the outreach of digital products and services along with security and privacy risks they bring along. There have been numerous data and privacy-related regulations enacted across of the globe of which GDPR remains the most notable. This is both good and bad news for chatbots as they move forward. The good news is that there is now a well-defined framework for future developments and would encourage consumers to use these products with more confidence. On the downside, keeping up with all those regulations is going to be an uphill task.
Though we can't say 2019 is going to be the year when chatbots would finally explode to mass adoption, there would nonetheless be some very crucial breakthroughs. Be it their integration with a larger number of services, background improvements in NLP and security, or their popularity in customer support, app development services are going to have some really exciting projects in this domain that would set the stage for its wider adoption in future.