Starting up a business and keeping up the good flow of your production is challenging. You will realize that only 20 percent of the new businesses will survive the first year. Many business owners work in the business and forget to work on the business. What made you venture into the business will not take you to the next level. You need to come up with modern strategies that can speed up your business growth. Here are some of the methods to help you secure your business to thrive in the future competition;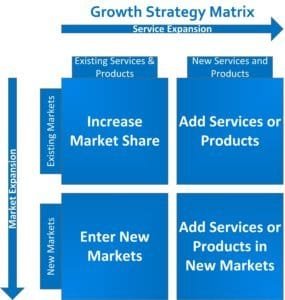 Image Source: sellmygreenbusiness.com
Using Social Media
Many people tend to ignore using social media as a medium for marketing. You might find it embarrassing at first, but when you get used, you attain the momentum. After some time, you will be posting all your thoughts, pictures of the products, and talking to potential customers. Some of the businesses started based on social media. Real change is happening for the businesses that use social media as the major medium of advertisement. You can opt to hire a social media expert to manage all your accounts and direct the potential customers about your product and how to get in touch with the business. If you do not have much money to hire the social media manager, you can do it yourself, which will be more fun getting to meet different people with different personalities.
Use Video Tutorial
The other appropriate way to capture the attention of your customers is to use video tutorials. You can use the medium to take the clients through steps one after another. The videos can help you teach useful information about your business and boost your sales. Many people would prefer learning something visually than reading an article. Maybe you have searched for videos to teach you something from YouTube or Google. Today, you can opt not to appear visually on the camera, but your client should hear your voice. However, when the client sees you explaining with gestures, the message becomes clearer.
Start Blogging
You should start a business blog where you can post ideas and relevant information. Make it a habit of posting any development in your business. Post happy moments like when the business receives an award. Posting relevant comments and answering questions will make your ideas look more sensitive and meaningful. Give out substantial information and remain authoritative in the eyes of the people.
Show Your Difference from Your Competitors
In any business you start, you will face competition. To draw the attention of the customers to like your product more, you will need to present something unique. However, if your product or services is one of a kind in the market, then, you will have to protect the values of your business. Most importantly, you should ensure the products or services you offer satisfies the targeted market. You can opt to lower the price of the products below all others in the market to attract more clients.
Look for New Markets
You do not have to keep on struggling in a slow-growing market or presenting your products in a saturated market. Sometimes, it is worth changing the market. Finding new markets can mean moving into other countries, cities, or counties. However, before moving, a lot of research is necessary. For instance, when moving to a different country, you need to look for well-established distributors. Good networking will save you from the struggles of getting customers. Plus, remember to evaluate the social and cultural limitations of the region.
Embrace Diversification
Diversification is a strategy that needs thorough consideration. Thus, the mechanism is not for every business to take. Diversification does not only mean looking for the new market. The method is where you start offering services or come up with a product different from the core company. This strategy needs caution, especially with the newly started businesses. The process can cost you and utilize a lot of resources, but the returns will be rewarding. Using this strategy distances your business from failure. Plus, you increase your sales and create customer-networking. Also, if your core business fails, the diversification can stand in pace.
Entice Your Employees
Researches show that a happy worker can increase the sales of a company by 20 percent while uncomfortable employee reduces the performance of the business by 10 percent. As a good leader, you need to find ways to make your workers enjoy working. Most importantly, good communication makes the production process efficient. Give congratulatory messages to the workers for the work well done. You can encourage the employees to work even harder by offering life insurance packages and sharing profit. Plus, you can offer a flexible working time. Some employees enjoy working at the comfort of home. Thus, you can send work on the emails instead of the workers availing in the workplace.
Keep Yourself Healthy
Entrepreneurship is challenging and not everybody who can survive to start and keep a business running. Getting a business to growing calls for you to be able to manage your stress. Maintaining business growth consist of pains. You should not be sacrificing your personal life and health for the sake of the business. When you have a healthy life, you can make productive decisions and create motivation within the company. If you are unhealthy, you reduce the chances of the employee approaching you due to your unwelcoming attitude. You can also push away potential partners. If you intend to have your business thriving and have long-term success, you need to ensure you are healthy to answer the call of the continuous demand of the company.
Conclusion
Conclusively, growing business strategies involve things that can improve the margins. At whatever level is your business, you should look for methods that fit the business model. Some techniques call for experimentation to see what combinations can have maximum benefit. Consider the cost-effective strategies having in mind the resources available and the structure of the business. Also, examine your partnership and the capability of the company.