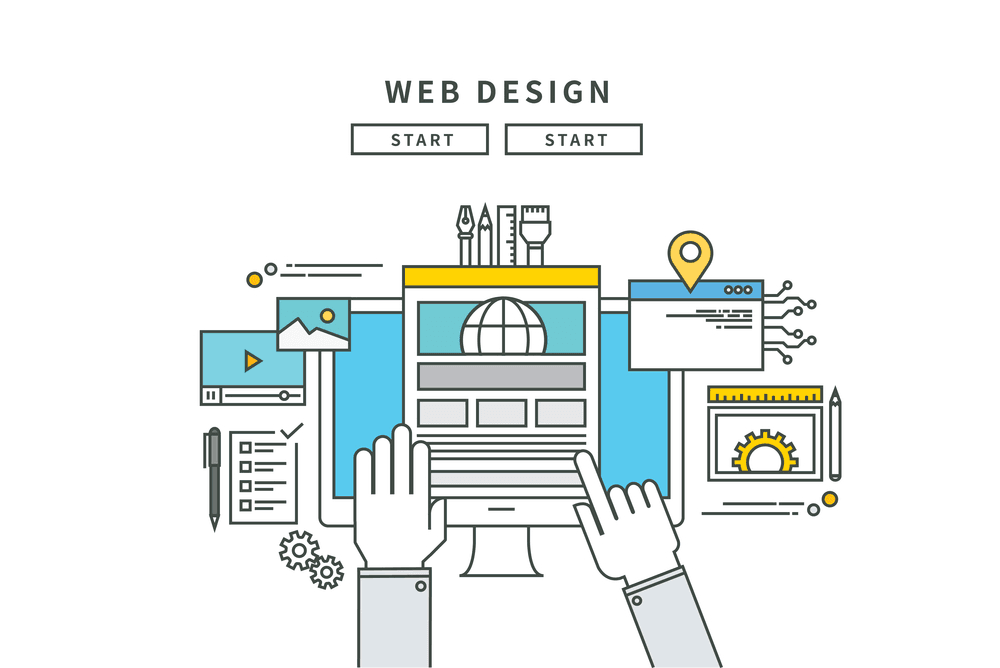 Web Designing, as the name suggests, entails both creativity and technical know-how. The term in common parlance, however, is generally used to describe the design process in association with the client related design of a website. But more broadly, it encompasses in its ambit a wider range of skills and disciplines. These are web graphic designing, interface designing, authoring, user experience designing and search engine optimization. Web designing is usually taken up by a team with each individual or a duo or trio taking up a certain aspect of the designing process but sometimes a single person has all the skills required for the same.
In this regard, it becomes impossible not to mention WordPress as it is the most popular platform for creating websites. It is extremely affordable and easy to use which instantly makes it a people?s favorite. Besides this, you also need to put in other efforts in order to conjure up a website that can turn its visitors into followers. Mentioned below are 6 effective tips and suggestions that help you enhance your Web Design Company India followed by web design companies in India.
1. Have a layout ready: Like every other enterprise, you must ensure you have a plan before you start working on your website. You must take time to map out your visitor?s journey from the time they first visit your website till the time they become your customer. Make sure you know what content you want to have so that you can follow up on the leads easily. There are certain elements which can cause your website to lose its value. Unnecessary animations and images or complicated content can make your visitors lose interest almost immediately. Therefore proper planning undertaking before commencing comes in handy.
2. Use of Plugins: Plugins can enhance your brand by increasing engagement with the customers. They also significantly add to the functionality of the user interface of the WordPress website. You can collect user data, encourage more and more signups and makes it smoother to build on ongoing relationships with customers who are visiting your website. Similarly, putting in too many plugins can cause unwanted trouble.
3. Parallax scrolling: This is a very simple motion design technique but at the same time it is super effective and attractive. The images in the foreground move faster than the background. This makes for an eye-catching effect. It is also very easy to develop and adds to the visual element of the website.
4. Ace the White Space: Nobody likes reading a page crammed with information. Heck, nobody likes to even look at it. Do not go overboard with the content and cover every inch of the celluloid screen with words. Let the white space work its aesthetic.
5. Fonts are important: You would be foolish to think any font will work because at the end they all read the same. Wrong; font really can make or break the deal. Font pairings require careful thought.
6. Complementary images: What?s better than a picture or an image to add on to the value of what you want to convey. Especially in the age of memes, go ahead and add a meme or a vine that is both popular and fitting for your content?s complementarity.